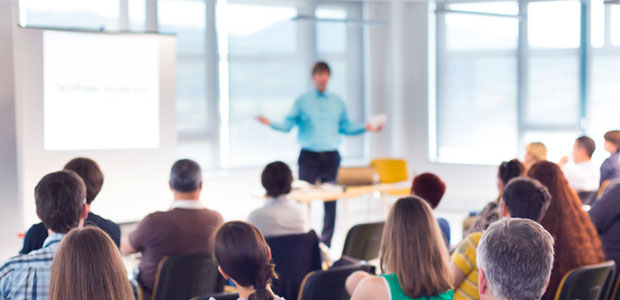 Panel Presentation
"DIGITAL DENTURES... INTEGRATION CHALLENGES AND FUTURE OPPORTUNITIES"
BJ KOWALSKI (MODERATOR) & PANEL
THURSDAY 10:15 AM - 11:45 AM
BJ Kowalski
Daxton Grubb
Robert Kreyer Jr., CDT
Jay A. Sober, CDT
Tommy Rogers, CDT
This presentation will follow the integration of digital dentures into different organizations, the challenges they faced, the reasons these early adopters decided to make the change and the future opportunities they are excited about. Join us as you learn from leaders in this field, following short presentations the panel will field questions from the audience.
BJ Kowalski is the President of ROE Dental Laboratory, a progressive full service laboratory which has served dentists nationwide for nearly 100 years. ROE prides itself by leading dental technology through CAD/CAM investment while remaining aware of the perils of early adoption. BJ is a graduate of Ohio Northern University and is an active student of dentistry. His education is furthered through membership in numerous study clubs, professional organizations, and advisory panels as well as his zest for advancing dental technology. The audience is sure to learn from both his accomplishments and mistakes.
Daxton Grubb graduated cum laude from Christian Brothers University in 1999 with a Bachelor of Science degree in Business Administration and a double major in Finance and Management. In 2003, Daxton's father and CEO of R-Dent consulted him about coming aboard and helping him grow his declining family business. Daxton thought he was going to pursue a medical sales position, and for this reason, figured this would be a good stepping stone for his next move and allow him to help the family business at the same time. Soon after joining the R-Dent team, Daxton found he was a good fit for the sales department. Within a year and half, he added a removable department to R-Dent, a very dominant fixed-only dental laboratory. In 2016, R-Dent had grown from seven to sixty-two employees, with annual revenues of over seven times that of 2003.
Robert Kreyer, Jr., CDT received his formal education in dental technology while in the US Army and as a member of prosthodontic study groups at the University of California San Francisco and University of Southern California. Robert is an active Dental Technologist member in the American Prosthodontic Society. In 2010, he was the first recipient of The American College of Prosthodontists Dental Technician Leadership Award and was selected by the National Board of Certification in Dental Technology as their 2011 CDT of the Year. At the 86th Annual Meeting of the American Prosthodontic Society, Robert was the 2014 recipient of The Journal of Prosthetic Dentistry Editorial Council's Rudd Award. Robert Kreyer CDT is CEO of Dentgnostix an independent consulting company that provides next level learning in analog and digital workflows for removable and implant prosthetics.
Jay A. Sober, CDT has been a dental technician for 33 years and a CDT since 1993. Since the early 80s he has worked with diverse labs in different capacities including as the director of education for a Bonadent in upstate New York. In addition to this, Jay has also been published in several dental trade magazines and lectured on various approaches to dental technology. Jay was employed with Ivoclar Vivadent as the Central Regional Field Technical Specialist in Removable Dentistry, and was on the faculty of the university of Tennessee Prost dept. in Memphis; Jay worked for Ivoclar Vivadent as a technical consultant in Amherst NY. Jay currently works at Hybridge dental Lab as Lab manager Hybridge is a dental Lab specializing in Hybrid restorations and digital dentures.
Tommy Rogers, CDT is the General Manager at Iverson Dental Laboratories in Riverside, CA. He began his career in Dental technology in 2000. He earned his CDT in 2009 and has been working in the Dental field since 2000. In 2006, he furthered his training and emphasized in Implant technology to become an Implant specialist. His knowledge and experience has expanded to assisting clinical specialists chairside while placing implants as well as guided surgery and immediate conversion. Tommy recently started lecturing at events, sharing his chairside experiences and knowledge with other dental professionals as well as all aspects of implant dentistry. Tommy currently resides in Riverside, CA with his wife, Barbra and their son Aiden. He can be contacted at tommy@iversondental-labs.com.