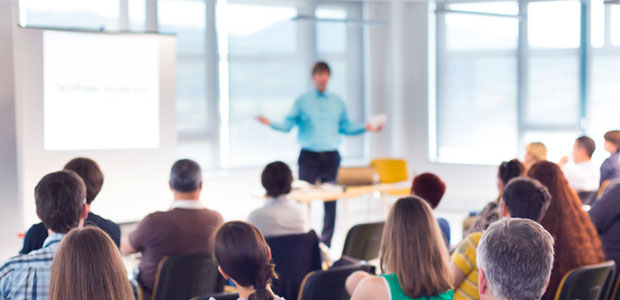 HR Business Lessons from the Trenches... What Has Worked and Failed Over the Last 40 Years
Thursday 10:15AM -11:00AM
Speaker: Robert Gitman

Robert Gitman
Course Description
Employee Recruiting:

Solicitation Methods
Evaluation of Candidate's Attitude and Skill Sets
Determining if it's a good fit

Employee Training:

Educational Sources
Training to Build Consensus
Career Pathing for professional and personal growth

Employee Retention:

Environment of Collaboration
Authentic Leadership (accountable, transparent, trustworthy)
Morale and recognition
About the Speaker
Bob is a graduate of LaSalle University with a degree in Public Administration. Over the years he has continued to expand his scope of academic knowledge by completing graduate level courses in Total Quality Management from Penn State University; Employee Benefits Accounting from the Internal Revenue Service; Leadership Innovation from Drexel University; and Negotiation Practices from Harvard University Law School.
Within the dental field, Bob has consulted with dentists, manufacturers, distributors, publications and laboratories throughout North America and in Western Europe. His record of business consultation, marketing, business valuation services, and strategic planning in the dental field has been officially cited by the publishers of "Who's Who" and accredited by the Society of Young American Professionals.
Bob has served the industry as Executive Director of the Dental Laboratory Conference, and through such affiliation, Bob held a seat on the American Dental Association's Council on Dental Practice. He has also served as Advisory Committee Member for the National Foundation of Dentistry for the Handicapped, and an Ex-Officio Trustee Advisor to Oral Health 2000, America's Fund for Dental Health. He is currently serving as an executive committee member and board member for the National Association of Dental Laboratories.
As a published author, Bob has written articles and lectured internationally to groups on dentallaboratory licensure, practical marketing, laboratory profitability, and strategies for buying and selling laboratories. Over the years, Bob has been involved with U.S. District Courts, where he served as an expert witness and co-authored an Amicus brief delineating industry labor practices. Additionally, he has "ghost written" motivational speeches as well as manuscripts on the subjects of management, accounting, advertising, marketing, direct sales, fund raising and health care issues.