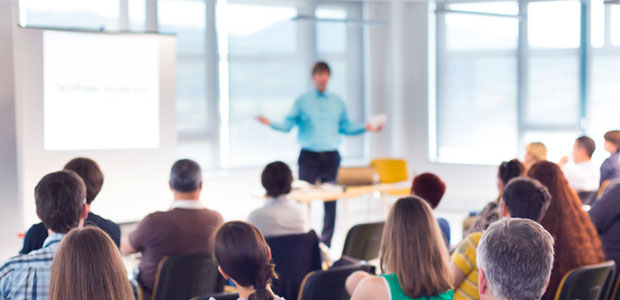 "Implementing a Restorative-Surgical-Technician ('rst') Digital Work-Flow"
A powerful combination of digital implant treatment planning, surgical placement and prosthetic reconstruction using an interdisciplinary team approach.
Friday, February 24
Sonia Leziy, DDS, Dipl Perio, FCDS(BC), FRCD(C)
Brahm Miller, DDS, Dipl Pros, FCDS(BC), FRCD(C)

8:00-9:15 AM
Sonia Leziy
Brahm Miller
Diversification in implant dentistry pivots around the digital work- flow. It is profoundly influencing the communication between the surgical, restorative and technical team members, yet challenges them in the learning process. This presentation will highlight our experiences and insights on the strengths and struggles in the implementation of a true digital work-flow, and sensitize the audience to steps/cautions/thoughts to better the experience and technology integration in the emerging digital practice. Emphasis will be placed on how to successfully implement a digital workflow for the entire interdisciplinary team. Our session objectives will address:
The surgical team members' perspective- recognizing the benefits of the digital workflow to plan, design and perform more accurate surgical treatments for tissue management and implant dentistry. Clinical benefits include greater lateral knowledge and communication, improved treatment accuracy and reduced treatment time/steps. We will illustrate how the technician in the ' rst' has been key to successful implementation of digital dentistry into surgical practice.
The restorative team members' perspective- highlighting collaborative design efforts with the technician to improve restorative outcomes, reduce errors and prosthetic complications and verify the accuracy of the digital data and overall process. How 'rst' has improved trans-discipline knowledge and positively impacted our outcomes.
To stress the benefits of working conceptually from 'tooth to root' (implant) to safeguard proper implant 3D placement.
Heightened enthusiasm developed among all team members, as everyone contributes in the digital planning and execution process. Implicit in this is to relate how laboratories can provide services to support the referring clinician.
Dr. Sonia Leziy and Dr. Brahm Miller received their dental degrees from McGill University. Dr. Leziy's post-graduate degree in periodontics was completed at the University of British Columbia, Canada, and Dr. Miller completed his post-graduate prosthodontics certification at the Medical College of Virginia. They are associate clinical professors and sessional lecturers at the University of British Columbia, and mentor a Seattle Study Club chapter in Vancouver. Drs. Leziy and Miller are members of the American Academy of Esthetic Dentistry and several periodontal and prosthodontic societies. They are also involved on several editorial boards including the Journals Spectrum Dialogue, the Journal of Esthetic and Restorative Dentistry, the Journal Teamwork and the Journal of Perio and Restorative Dentistry. They lecture extensively internationally, and have published on the subjects of advanced implant esthetics, periodontal plastic surgery, ceramics and restoration. Dentistry Today recognizes each of them among the top 100 clinicians in CE in North America, they are recipients of the 2014 Saul Schluger Award. Dr. Leziy is also executive VP of Clinical Affairs for the Seattle Study Club. Drs. Leziy and Miller maintain a full-time private practice in the Imperio Group Dental Health Specialists in Vancouver, Canada.