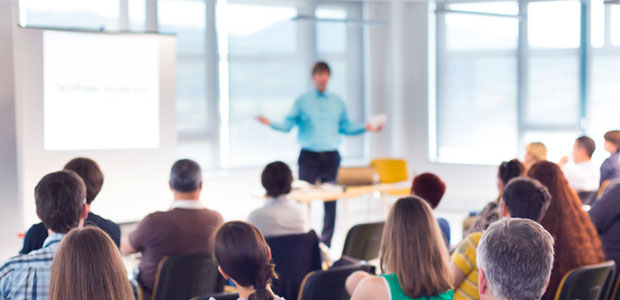 A CLOSING KEYNOTE PRESENTATION
"THE PRACTICAL AND SUSTAINABLE WAY TO BUILD A HIGH PERFORMANCE CULTURE"
David Friedman
FRIDAY 10:45 AM - 12:15 PM
David Friedman
Keynote Presentation Overview:
World-class organizations have long recognized the powerful influence their cultures have on the performance of their peo-ple, and by extension, the performance of their companies. Not surpris-ingly, while most organizations allow their cultures to evolve naturally, top-performing ones don't leave this to chance. Instead, they're amaz-ingly intentional about how they create and drive the culture they want to have. How they do it is the topic of this program.
This is not your standard abstract or theoretical program about the importance of creating a vision or mission statement. Rather, it's a practi-cal, actionable, no nonsense program designed to give participants the tools to leverage their corporate culture as a distinct competitive advan-tage. As a former award-winning CEO, David Friedman knows firsthand what it takes to build a high-performance culture, and more importantly, he knows the impact it can have on the bottom line. Delivered with his down-to-earth, yet passionate style, and filled with lots of examples from his 27 years of personal leadership experience, David's program covers such topics as:
The difference between a "good culture" and a "high-performance culture"
How to "institutionalize" your culture and make it more than just a sign on the wall
Why values are less important than behaviors• How to integrate cultures through acquisitions
The role of ritual in sustaining a focus on culture over the long run
While the content of this program is thought-provoking, and even inspiring, the real value is in the ability to take the concepts and imme-diately implement them at work. Most participants will describe this as the most practical and actionable program they've ever heard on how to build a high-performance culture; and every participant will leave with a specific game plan to better leverage the power of their own corporate culture.
David Friedman is the Founder and CEO of High Performing Culture, LLC (HPC). His company helps organizations to create, drive, and maintain high per-forming cultures, with a proven system that's straightforward, practical, and easy to use. The principles that HPC teaches are based on the process he developed while serving as the President of RSI, an employee benefits consulting firm head-quartered in Mt. Laurel, NJ.
Under his leadership and direction, RSI grew from 2 employees to a staff of more than 100 professionals and annual revenues in excess of $16 million. The firm won numerous awards including being named one of the Best Places to Work in the Philadelphia region 3 times and one of the Best Places to Work in NJ 4 times. In 2006 RSI earned the NJ Governor's Award for Performance Excellence – Gold Level, the highest award for total quality available in the state. In 2008, RSI became a division of Arthur J. Gallagher & Associates (AJG), one of the largest insurance brokers in the world. David served as the Area President for Gallagher until his retirement in July of 2010.
In 2011, David published his first book, Fundamentally Different, based on the insights he learned and taught during his leadership career. His second book, Culture by Design, was published in 2018 and has already been called "the most useful book ever written on organizational culture." Today, in addition to leading High Performing Culture, he's a frequent guest speaker and seminar leader on leadership, organizational culture, and building high performance teams. In the last 5 years alone, he's led more than 300 workshops for more than 3000 CEOs. He also serves as a consultant to scores of companies around the country. David is a 1983 graduate of the College of William & Mary with a degree in philosophy.