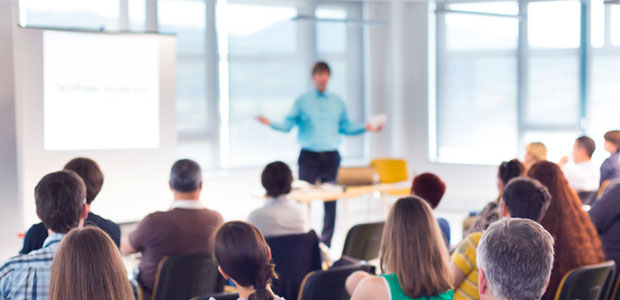 "What's On Our Horizon"
Friday, February 24
Sarah K. Anders, B.Sc., MBA
Thomas Leonardi
Anton Woolf
10:45-11:30 AM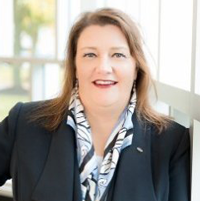 Sarah K. Anders, B.Sc., MBA
Anton Woolf
Thomas Leonardi
Cal-Lab's three primary sponsoring companies will share their view of the industry and what lies ahead as well as share what their companies are doing to support the dental laboratories. You'll also have a front row see as they give us a "sneak peek" into emerging technologies.
Sarah Anders has over 20 years of experience in the dental industry holding positions in Sales, Marketing and Continuing Education with major dental materials manufacturers. Her positions have included responsibilities in both the American and Canadian markets. She has lectured and presented training programs internationally for the past 15 years. Sarah received her Bachelor of Science Degree in Biochemistry from McMaster University in Hamilton, Ontario and graduated from Penn State University with her Masters in Business Administration.
Sarah joined Ivoclar Vivadent in 2003 as a Marketing Manager and was promoted to Director of Technical Marketing and Director of Canadian Operations in 2008. As Senior Vice President of North American Sales she expanded market strength through the growth of the field and inside sales teams. In her current position as Chief Operating Officer, she lives her passion for dentistry by defining and accomplishing strategic goals and objectives. In 2013, Sarah was recognized as one of the Top 25 Women in Dentistry by Dental Products Report. Recognized within the organization and the dental industry as an outstanding leader dedicated to success, Sarah and her husband Walter live in East Amherst, New York and have a son and daughter. They enjoy running, hiking, swimming and water skiing.
Anton Woolf, CEO of The Argen Corporation. Anton Woolf joined Argen over 16 years ago as an International Sales Executive, focusing on European Operations. He then transferred to the corporate office where he assumed the role of Vice President focusing on business development and acquisitions. He was promoted to CEO in January 2008. As CEO, Anton has strengthened Argen's core business while diversifying and expanding into new significant strategic businesses. His vision regarding the rapid changes in digital dentistry has led him to build Argen's world class digital outsourcing center, to support and partner with dental laboratories nationwide. Anton has also increased Argen's international footprint; expanding and developing Argen's subsidiaries in Germany, England, Canada and China. Prior to joining Argen, Anton worked for PricewaterhouseCoopers in New York City specializing in Business Restructuring and Turnaround. Anton holds a Bachelor of Arts in Economics from the University of Michigan and currently serves on the Cal Lab and NADL Board of Directors. In his free time Anton enjoys exercising, swimming and photographing his 4 beautiful daughters.
Tom Leonardi was named Group Vice President , Global Prosthetics in April 2011 with responsibility for the strategic and executional performance of the Prosthetics SBU, including the DeguDent, US Prosthetics and Ransom & Randolph businesses. Tom has held sales, marketing and executive management positions in the dental industry for over 25 years, including more than 20 years with Dentsply. Prior to joining the Prosthetics SBU, Tom served as Vice President and General Manager for Dentsply's Professional Division, as well as holding General Manager roles for Dentsply's Caulk, Pharmaceutical and Canadian divisions. During his career with Dentsply, Tom launched several new products including Cavitron SPS Systems, FSI Slimline Inserts, Oraqix, and SDR. Before becoming a GM, he worked in various sales and marketing positions at Dentsply's Caulk, and Professional businesses.
Tom has received the North American Director of Sales Award; 3 – Division Performance Awards; and 2 – OneDENTSPLY Awards.
Prior to joining Dentsply Sirona, Tom held several positions in the areas of sales, marketing and operations with Harper & Row College Division, Ceramco, J&J Dental and Kerr/Sybron.
Tom graduated from Lehigh University and earned an MBA from Loyola University.