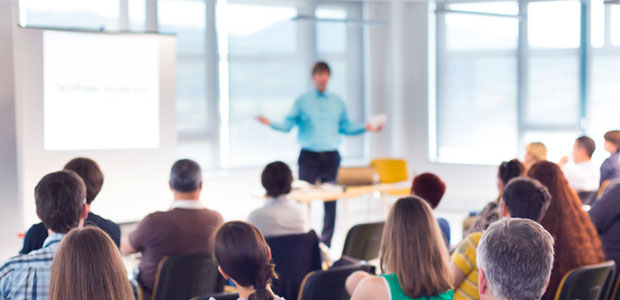 "Why Are OSHA and FDA So Active with Dental Laboratories?"
Thursday, February 23
Mary Borg-Bartlett & Gary Morgan, CDT
12:45-1:30 PM
Mary Borg-Bartlett
Gary Morgan
Don't get taken by surprise.  This presentation will help you understand what OSHA and FDA are looking for and how to be prepared.  Find out what new OSHA regulations could affect your business including the new injury and illness recordkeeping requirements and rules to protect employees from silica exposure.  Hear why FDA has been busy auditing laboratories resulting in significant issuance of 483's.   Also, learn how to recognize the needs for FDA clearance for certain manufacturing practices.
Mary Borg-Bartlett is President and Co-Founder of Safelink Inc., a nationally recognized safety and quality consulting firm. Since 1991, Mary has actively participated as a presenter and on-site instructor to audiences of dentists, dental hygienists, dental assistants, and dental laboratory technicians throughout the US and Canada. Mary is a columnist on the topic of risk management for The JDT Unbound and has been published and quoted in other nationally recognized dental magazines. In 2003, Mary was awarded the Merit Award by the NADL in recognition of her contributions and outstanding service and in 2007, was recognized with an Excellence in Education award for her sharing of knowledge and expertise and instructional focus toward quality processes. Mary is an authorized trainer under OSHA's Outreach Program and a Consultant and External Auditor for quality assurance programs including DAMAS.
Gary Morgan is the Senior Consultant and Vice President with SafeLink Consulting, Inc. Gary began lecturing on health and safety in 1989 and is an Authorized Trainer under OSHA's Outreach Program. Gary is also a DAMAS consultant and auditor and is a Certified Quality Auditor by the American Society for Quality. Gary is a Certified Dental Technician who, along with his wife Claudia, owned Morgan Dental Laboratory in Austin, Texas from 1975 until 2007. Active in the Dental Laboratory Association of Texas, Gary served on the Board of Directors for eight years and as President for both 1994 and 1995. As Legislative and Legal Affairs Chairman for DLAT 1987 - 2008, Gary represented members before governmental agencies, the State Board of Dental Examiners, and the Texas Legislature. Gary was appointed by the Texas State Board of Dental Examiners to serve on the Dental Laboratory Certification Council from 2007-2013 and was elected Chairman in 2008. In 2008, NADL presented Gary with a Merit Award in Recognition of Contributions and Outstanding Service to the Dental Laboratory Profession and in 2009 he was honored with the DLAT Hall of Fame Award.