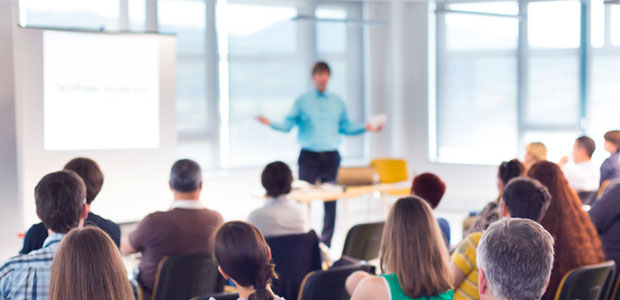 Digital Dentures Have Arrived!
(A Panel Presentation)
Thursday 9:15 AM - 10:30 AM
Moderator: Neal R. Russell, CDT

Neal Russel
Lee Culp
Stephen Balshi
Andy Jackson
Our panel of 3 industry leaders will allow attendees to gain valuable insight and opinions as to which digital denture system may be best suited to their laboratory. The complete digital workflow process will be reviewed for each system, from computer-aided design and software to milling materials and computer-aided manufacturing. Evaluate your removable prosthetics business model by comparing traditional analog production methods versus the benefits of new digital manufacturing technologies. Round out your product line and CAD/CAM presence by offering "NEW" digital dentures to your dentists! Featuring:
Ivoclar Digital Denture System
Lee Culp, CDT, CEO of Sculpture Studios
Dentsply Sirona Digital Dentures engineered by AvaDent
Stephen Balshi, President of CM Prosthetics
Kulzer's Pala Digital Dentures
Andy Jakson, President of Evolution Dental Science
Neal Russell received his RDT license in 1981 after graduating from Vancouver Community College. He is the President and General Manager of Protec Dental Laboratories, a full-service laboratory with approximately 200 employees, where he is in charge of administration, human resources, and marketing. In 2015, Neal was elected as a director and board member of the Cal-Lab Association. He received a Certificate of Appreciation award in 2005 from the College of Dental Surgeons of British Columbia, recognizing his valuable contribution in providing continuing education to dentists. Protec has now implemented CAD/CAM manufacturing solutions throughout the laboratory and has become an international leader in digital dentistry.
Lee Culp is the CEO of Sculpture Studios, a dental laboratory, education, and research/product development center for new and innovative digital dental technologies and their applied applications to diagnostic, restorative, and surgical dentistry. He has received the Kenneth Rudd Award from the American Society of Prosthodontics, AACD President's Award for Excellence in Dental Education, NADL Excellence in Education Award, the American College of Prosthodontics Dental Technician Leadership Award, and was appointed adjunct professor the University of North Carolina School of Dentistry Graduate Prosthetics Department. Lee's writing, photography, and teaching style brought him international recognition as one of today's most exciting lecturers and innovative artisans in the specialty of digital dentistry, dental ceramics, and functional esthetics.
Stephen Balshi received his undergraduate degree in Biomedical Engineering from the Catholic University of America. He was awarded a Master's Degree at the School of Biomedical Engineering Science and Health Systems at Drexel University with a published thesis on the stability of Brånemark implants and immediate function. He is the President of CM Prosthetics Inc., a laboratory that focuses on the rehabilitation of the fully edentulous, utilizing state-of-the-art CAD/CAM technology. He is also the Director of Research for PI Dental Center at the Institute for Facial Esthetics and has published and lectured internationally on much of that research conducted.
Andy Jakson brings over 25 years of experience to the dental field, focusing on the digital workflows and new hybrid production methods for the digital age. He is not just a successful dental lab technician, inventor, scientist, and entrepreneur, but also co-developed the first Mini Dental Implant protocols and is the former VP Director of Clinical Development for Global Dental Science. Today, Andy is the President of Evolution Dental Science, a full-service laboratory and dental workflow solutions company (Evolve Dentistry), and manages a chain of dental clinics (Lif Dental). In 2015, Andy was awarded the Business First Top CEO for Health Care. His intense understanding of the dental industry has made him a vital resource for insight on best practices for digital dentistry.